The CTRP-Health study at the UCSF Child Trauma Research Program (CTRP) investigates the effects of clinical intervention on the biology of young children and caregivers who have experienced violence, trauma, and loss. Directed by Dr. Alicia Lieberman, CTRP develops, evaluates, and disseminates interventions for children aged zero to five who have experienced trauma, with the goal of strengthening the parent-child relationship and reestablishing developmental trajectories. In 2013, Dr. Nicki Bush, in collaboration with Dr. Lieberman and a group of distinguished Co-Investigators (see below) launched the CTRP-Health substudy in 50 mother-child pairs, examining intervention effects on DNA methylation, HPA axis activity, telomere length, oxidative stress, and inflammation. The study is near completion of initial enrollment, with more than half of participants completing one of two possible follow-up waves. We are also expanding our research to the east bay, in collaboration with clinicians and researchers at UCSF's Benioff Children's Hospital Oakland (Children's Hospital Oakland, CHO).
For more information, please visit the CTRP Website here.
---
CTRP-Health Investigators
Department of Psychiatry/ Pediatrics, University of California, San Francisco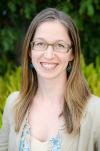 Dr. Bush is the Principal Investigator of the CTRP-HEALTH Study. She joined the UCSF faculty after completing a postdoctoral fellowship as a Robert Wood Johnson Health and Society Scholar at the UCSF/UCB site. Prior to that, she completed a postdoctoral fellowship in children's physiologic stress reactivity at UC Berkeley. She received her PhD in Child Clinical Psychology from the University of Washington and completed her child clinical training internship at the Institute for Juvenile Research at the University of Illinois, Chicago. She has a background in basic research as well as clinical and community intervention with families from high-stress contexts, and she is actively involved in policy-oriented projects
Patricia Van Horn, JD, PhD
Department of Psychiatry, University of California, San Francisco 

Dr. Van Horn was a professor in the Department of Psychiatry, director of the SFGH Division of Infant, Child and Adolescent Psychiatry since 2010, and associate director of the Child Trauma Research Program since its inception in 1996. At the national level, she was associate director of the Early Trauma Treatment Network, a center of the federally funded National Child Traumatic Stress Network.
Dr. Van Horn had a remarkable career as an internationally renowned expert in the assessment and treatment of traumatic stress in infancy and early childhood. She was the co-developer of child-parent psychotherapy, an extensively used evidence-based treatment for traumatized young children. She created and conducted long-distance training and dissemination models for clinicians nationally and abroad. She was passionately devoted to promoting the advancement of women and ethnic minorities in academia. A trained attorney as well as clinician, she received the 2009 Champion for Children Award of the San Francisco Bar Association in recognition of her tireless public service on behalf of underserved children and their families.
Department of Psychiatry, University of California, San Francisco

Dr. Lieberman is currently the director of the Early Trauma Treatment Network (ETTN), a collaborative of four university sites that include the UCSF/SFGH Child Trauma Research Program, Boston Medical Center, Louisiana State University Medical Center, and Tulane University. ETTN is funded by the federal Substance Abuse Mental health Services Administration (SAMHSA) as part of the National Child Traumatic Stress Network, a 40-site national initiative that has the mission of increasing the access and quality of services for children exposed to trauma in the United States. Her major interests include infant mental health, disorders of attachment, early trauma treatment outcome research, and mental health service disparities for underserved and minority children and families. Her current research involves treatment outcome evaluation of the efficacy of child-parent psychotherapy with trauma-exposed children aged birth to six and with pregnant women involved in domestic violence. As a trilingual, tricultural Jewish Latina, she has a special interest in cultural issues involving child development, childrearing, and child mental health. She lectures extensively on these topics nationally and internationally.
Department of Psychiatry, University of California, San Francisco

Elissa Epel, Ph.D, is a Professor in the Department of Psychiatry, at University of California, San Francisco. She is the Director of the Aging, Metabolism, and Emotions Lab, and the Center for Obesity Assessment, Study, & Treatment, (COAST), Associate Director of the Center for Health and Community, and Associate Director of the NIH-funded UCSF Nutrition and Obesity Research Center (NORC). She studies psychological, social, and behavioral processes related to chronic psychological stress that accelerate biological aging, with a focus on the telomere/telomerase maintenance system. She also studies the interconnections between emotional processes, eating, and metabolism.
Department of Psychiatry, University of California, San Francisco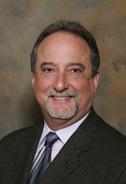 Owen Wolkowitz, M.D. is a Professor of Psychiatry at the University of California, San Francisco and Director of the Psychopharmacology Assessment Clinic. Dr. Wolkowitz has been on faculty at the UCSF School of Medicine for over 20 years. Prior to that, he received his psychiatric training at Stanford University and completed a fellowship in psychopharmacology at the National Institute of Mental Health. His teaching, clinical work and research are in the areas of stress, depression, and anxiety disorders. His interests include the effects of stress and stress hormones on the brain and behavior, as well as the identification of mechanisms underlying depression, which may lead to the discovery of new treatments. He has published more than 150 peer-reviewed articles and co-edited the American Psychiatric Press Inc.'s textbook, Psychoneuroendocrinology: The Scientific Basis of Clinical Practice (2003).
Department of Psychiatry, University of California, San Francisco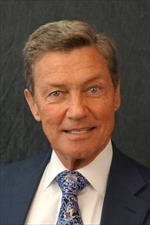 Robert L. Hendren, D.O., is Professor of Psychiatry and Behavioral Science; Division of Child and Adolescent Psychiatry; Co-Director of the UCSF Dyslexia Center; and Director, Neurodevelopmental, Translational Outcomes Research Program (NTORP). He works in the STAR Autism and Neurodevelopmental Disorders Program. Dr. Hendren is Past President of the American Academy of Child and Adolescent Psychiatry (2007-2009). He has published over 100 scientific papers and 5 books and has been listed in "The Best Doctors in America", each year since it was first published in 1996
School of Nursing, University of California, San Francisco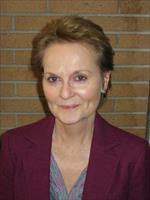 Dr. Weiss is the Robert C. and Delphine Wentland Eschbach Chair in Mental Health. Her program of research focuses on the interaction between biological and psychological factors as they impact the mental health of children and adults. She is currently examining precursors of emotion regulation and affective disorders in early childhood, including the ways in which genetic, neuroendocrine, and autonomic nervous system vulnerabilities interact with adverse events such as stress, trauma and parental depression during pregnancy and infancy. Her NIH-funded research is examining the effects of stress hormones, inflammatory markers, and maternal depression on development of the Hypothalamic-Pituitary-Adrenal Axis and stress regulation of preterm and term infants.
Department of Psychology, Wellesley College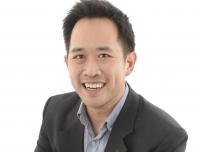 Stephen Chen (PhD, Clinical Psychology, U.C. Berkeley) is an Assistant Professor of Psychology at Wellesley College, where he directs the Culture and Family Development Lab. Dr. Chen began working with CTRP during his time as a fellow in the Clinical Psychology Training Program at UCSF. Dr. Chen's research examines how immigration and acculturative stressors influence family development and mental health across the lifespan.
Department of Psychology, San Francisco State University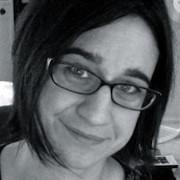 Dr. Melissa Hagan is an Assistant Professor in the Department of Psychology in the College of Science & Engineering at San Francisco State University, director of the Stress, Trauma, and Resilience Lab (www.sfsustarlab.com), and an affiliated faculty member at the UCSF Department of Psychiatry. Dr. Hagan earned an MPH in Epidemiology from Boston University School of Public Health and a PhD in Clinical Psychology from Arizona State University. She completed a two-year postdoctoral fellowship at the University of California, San Francisco Child Trauma Research Program in the Department of Psychiatry. Her research focuses on the effects of interpersonal stress and trauma on mental and physical health at different developmental stages and the design and testing of interventions to mitigate the negative effects of childhood adversity.
CTRP-Health Staff
---
CTRP-Health Clinicians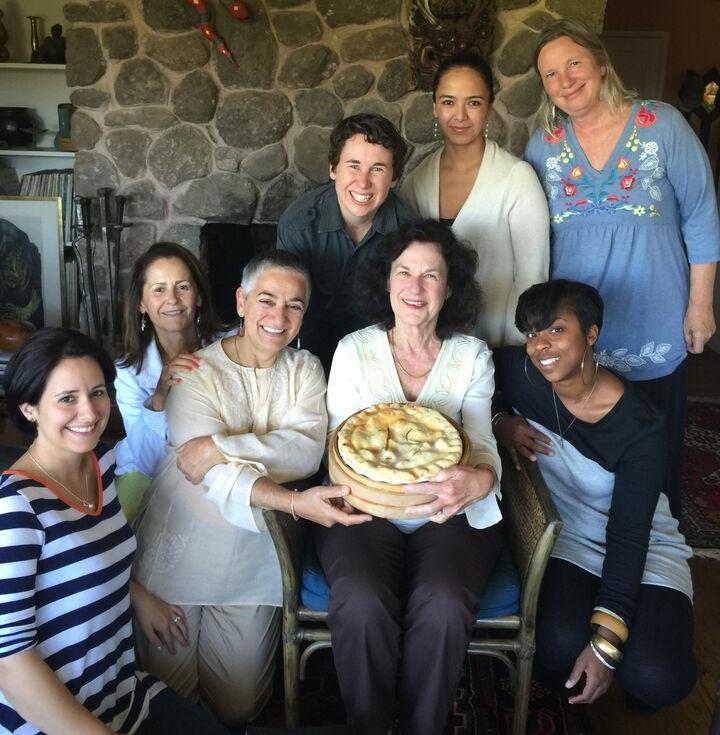 ---

Laura Frame, PhD, LCSW
Director, Research and Evaluation
Dr. Laura Frame is Director of Research and Evaluation, Early Intervention Services, UCSF Benioff Children's Hospital Oakland. Her research and clinical practice focuses on infant/early childhood mental health, the development of early intervention models for families facing trauma and adversity, and study of their effectiveness. Her background includes clinical and policy-level research on child neglect, parenting, family poverty, and public systems of welfare and child welfare. She teaches at the University of California, Berkeley School of Social Welfare. 

Ana Hernandez, M.Ed
Study Coordinator
Ana is a study coordinator at UCSF Benioff Children's Hospital Oakland, where she currently supports and manages the implementation of the CTRP health study within the Early Intervention Services department. She received her B.A. in Neuroscience from the University of Southern California (USC) and her M.Ed. from the University of Notre Dame. She has worked as a classroom teacher, as a Research Assistant at USC's School of Social Work, and on a variety of studies within UCSF Benioff Oakland's pediatric care clinic. She is interested in culturally sensitive interventions aimed at improving health outcomes for very young children who have been exposed to traumatic events.
Emily Cohodes
Clinical Research Coordinator
Emily Cohodes, B.A., is a Clinical Research Coordinator at the Child Trauma Research Program, where she oversees data management and protocol adherence for CTRP Core and Health studies. She received her B.A. in Psychology from Stanford University, where she worked in the Stanford Psychophysiology Lab and worked as a preschool teacher at Bing Nursery School. She is a bilingual assessor of executive function for both parents and children at CTRP and Is interested in understanding the effects of early life adversity on children's self-regulatory and neurobiological development, and the ways in which family-level processes intervene on these trajectories.
---
Publications
Cohodes EM, Chen SH, Lieberman AF, Bush NR. Examination of the associations between young children's trauma exposure, trauma-symptomatology, and executive function. Child Abuse Negl. 2020 Oct;108:104635. doi: 10.1016/j.chiabu.2020.104635. Epub 2020 Jul 30. PMID: 32739596. link