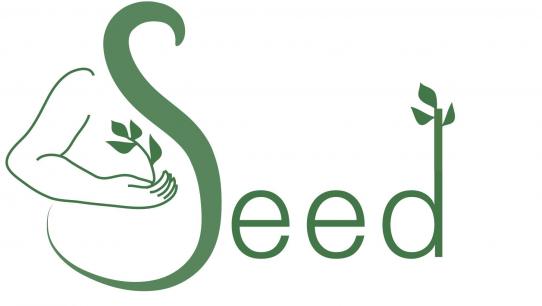 The Stress, Eating, and Early Development (SEED) Study examines the effects of prenatal stress and maternal weight gain on offspring mental and physical health. SEED has enrolled 180 women, recruited from the Maternal Adiposity, Metabolism, and Stress (MAMAS) study, a controlled trial of a mindfulness-based small-group intervention to reduce stress and prevent excess weight gain during pregnancy.
Environmental influences during the first years of life, beginning in the womb, are strong determinants for later life health. Accumulating evidence from prenatal programming and developmental research shows how early life stress and poor nutrition can affect health across the life course. We examine how offspring body composition, temperament, emotion regulation, and executive function develop over the first four years of life, and whether those babies born to women in the intervention group develop more optimally than those born to women from a "treatment as usual" group.
The SEED team has recently completed the third wave of assessments with children aged 18 months and is beginning to see participants for the fourth wave. Results from the                                                                                                                                                       study are just emerging--stay tuned for updates on findings and publications!
Contact Us
---
3333 California St., Suite 465
Center for Health and Community
University of California, San Francisco
San Francisco, CA 94118
Phone: 415-359-3291
Fax: 415-502-1010
Co-Investigators
---
Department of Psychiatry, UCSF
Department of Psychiatry, UCSF
School of Public Health, UC Berkeley 
School of Nursing, UCSF
Psychiatry and Human Behavior, Obstetrics and Gynecology, Pediatrics, and Epidemiology, UC Irvine
SEED Study Staff 
---
Nicki Bush, PhD
Principal Investigator
Dr. Bush is the Principal Investigator of the SEED Study. She joined the UCSF faculty after completing a postdoctoral fellowship as a Robert Wood Johnson Health and Society Scholar at the UCSF/UCB site. Prior to that, she completed a postdoctoral fellowship in children's physiologic stress reactivity at UC Berkeley. She received her PhD in Child Clinical Psychology from the University of Washington and completed her child clinical training internship at the Institute for Juvenile Research at the University of Illinois, Chicago. She has a background in basic research as well as clinical and community intervention with families from high-stress contexts, and she is actively involved in policy-oriented projects
Karen Jones-Mason, PhD, JD, MSW
Postdoctoral Scholar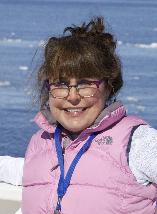 Karen completed the joint MSW/PhD program at the University of California, Berkeley after representing and advocating for at risk youth and their families for over two decades. She is primarily interested in examining how social experience impacts biological development, health and well-being in youth. Her doctoral dissertation examined the association between the quality of attachment relationships and the activation of stress related genes (the serotonin transporter and glucocorticoid receptor gene). She is now examining the association between attachment and telomere length. On SEED Karen is analyzing the associations between maternal sensitivity, infant ANS and overall infant health.
Alana Cordeiro, MPH
Current Study Coordinator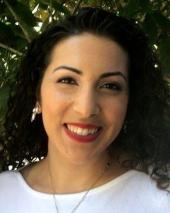 Alana graduated with a B.A. in Psychology from San Jose State University and a M.P.H. in Community Health & Prevention, with a focus on Maternal and Child Health from Drexel University in Philadelphia. She is passionate about improving health outcomes for minority and disadvantaged populations, reducing health disparities, and learning about how environment and stress affect health. Alana enjoys spending time with her family, traveling, watching funny movies, and being active.
Zoe Caron, BS
Former Project Coordinator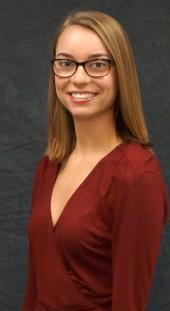 As the SEED Study project coordinator, Zoe manages the assessment team, behavioral coding, and autonomic nervous system scoring projects. Since completing her BS in Psychology and Child Development at Michigan State University in 2012, she has worked on a number of research projects with women and children. Zoe has completed over 2,500 in home assessments with high risk, low-income families and more than 3,000 hours of behavioral coding. She is particularly interested in the development of emotion regulation and autonomic nervous system reactivity in children exposed to early life adversity and plans to pursue a PhD in Child Clinical Psychology. In her free time, she enjoys backpacking, cooking, and keeping up with her 5 nieces and nephews.
Vanessa Tearnan, MA
Assistant Study Coordinator 

 Vanessa Tearnan has been with the SEED Study since its inception in 2010 and has completed over 400 home assessments with the SEED Study. She has a MA in Psychology and is currently completing a MA in Counseling with a specialization in Somatic Psychology at the California Institute of Integral Studies. She is interested in the mother-child relationship as well as the mind-body connection in relation to understanding humans and helping them heal . In her free time, she enjoys dancing, cooking, and traveling. 
Michael Coccia, MS
Statistician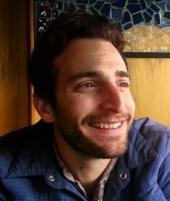 Michael is a research statistician for the SEED Study. He completed a bachelor's in Biobehavioral Health and a mater's in Applied Statistics at Penn State University. His work is focused on understanding change processes measured at different time scales (e.g., second-by-second to month-to-month to year-over-year) through selection and implementation of appropriate statistical models. Every day he likes walking, talking, and laughing. Most days he gets stoked to bicycle SF's hills. Some days he enjoys a pastry breakfast. If lucky, he stumbles into a used bookstore.
Wendy Chu
Research Assistant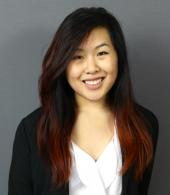 Wendy joined the SEED Study in 2013 as a volunteer. Since then, she has become an integral part to the SEED Study by working as a research assistant. She is completing her B.S in Psychology with an emphasis in Biology at Macalester College and plans to pursue a PhD in Clinical Psychology. She has worked in many animal, clinical, applied, and health psychology studies but primarily hopes to study the mechanisms behind effective psychotherapy across different orientations. In her free time, Wendy loves to make coffee, volunteer at her local cat shelter, and provide mentorship to disadvantaged high school students.
Michelle Stephens, MSN, RN, CPNP
Research Assistant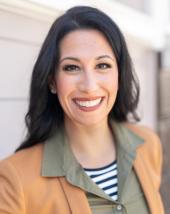 Michelle scores the data for the SEED Study project. She also works as a Research Assistant at the UCSF School of Nursing, implementing a project on Integrated Pest Management (IPM) in child care environments. Michelle will become a PhD in Nursing student at the UCSF School of Nursing in the Fall 2016. She is interested in understanding how child care environments affect a child's health and wellness. In her downtime, Michelle enjoys cooking, hiking, traveling, and spending time with her family and friends.
Jennifer Felder, PhD
Postdoctoral Scholar
Jennifer N. Felder completed her Ph.D. in clinical psychology at University of Colorado Boulder, and her clinical internship at Duke University. Her research interests focus on improving the mental health and well-being of pregnant and postpartum women by targeting barriers to treatment, developing effective psychosocial interventions, and disseminating evidence based therapies in innovative ways. Her dissertation examined the feasibility and preliminary outcomes of a web-based version of Mindfulness Based Cognitive Therapy (Mindful Mood Balance; developed by Dr. Zindel Segal and Dr. Sona Dimidjian) for pregnant women at risk for depressive relapse. As a post-doctoral fellow under the primary mentorship of Dr. Elissa Epel in the UCSF Pre-Term Birth Initiative, and as an affiliate of Health Psychology, she is examining the relationships between stress, depression, sleep, and maternal and offspring health outcomes, including preterm birth, with the ultimate goal of developing more targeted and parsimonious interventions for both maternal and offspring health.
Danielle Roubinov, PhD
Postdoctoral Scholar
Danielle Roubinov completed her Ph.D. In Clinical Psychology at Arizona State University and her clinical internship at the VA Puget Sound Health Care System. Her research explores the physiological, cognitive, and emotional pathways through which experiences of early life adversity shape physical and psychological health outcomes across the lifespan. As a postdoctoral fellow in the Department of Pediatrics at UCSF, she is examining how individual differences in biological functioning shape early developmental trajectories, with a particular focus on understanding the dynamic interactions across children's multiple physiological stress response systems. Her longer term career goal is to apply this research towards the development of tailored interventions to improve health outcomes among children reared in stressful early environments.
---
SEED Study Alumni
Savannah King
Stephanie Grover
Emily Cohodes
Katie Blackburn
Jennifer Savitz 
Maggie Sheppard
Jayme Mulkey Congdon
Marialma Gonzales-Cruz
Yurivia Cervantes
Amy Engler
Julissa Cabrera
Cora Ormseth
Nina Marie Francesca Lagman
Alina Dobai
---
SEED Study Publications
---
Bush, N., Jones-Mason, K.*, Coccia, M.*, Caron, Z*, Thomas, M., Wadhwa, P., Laraia, B., Adler, N., & Epel, E. (2017). Effects of pre- and postnatal maternal stress on infant temperament and autonomic nervous system reactivity and regulation in a diverse, low-income population. Development and Psychopathology, 29, 1553-1571. ​https://doi.org/10.1017/S0954579417001237
Bush, N., Caron, Z., Blackburn, K., Alkon, A. (2016). Measuring cardiac autonomic nervous system (ANS) activity in toddlers — Resting and developmental challenges. Journal of Visualized Experiments, 108, e53652. doi: 10.3791/53652 https://www.jove.com/video/53652/measuring-cardiac-autonomic-nervous-sys...
Mulkey*, J., Adler, N., Epel, E., Laraia, B. & Bush, N. (2016). A prospective investigation of prenatal stress and childbirth perceptions in an ethnically and socioeconomically diverse sample. Birth, 43(2), 159-166. doi: 10.1111/birt.12221 . https://www.ncbi.nlm.nih.gov/pubmed/26948850
Bush Publications from the MAMAS Study:
Leung, C., Laraia, B., Coleman-Phox, K., Bush, N., Lin, J., Blackburn, E. H., Adler, N., & Epel, E. (2016). Sugary beverage and food consumption and leukocyte telomere length maintenance in pregnant women. European Journal of Clinical Nutrition, advance online publication 15 June 2016. PMID: 27302671 doi:10.1038/ejcn.2016.93
Felder, J.*, Laraia, B., Coleman-Phox, K., Bush, N., Suresh, M., Thomas, M., Adler, N., Epel, E., & Prather, A. (2017). Poor sleep quality, psychological distress, and the buffering effect of mindfulness training during pregnancy. Behavioral Sleep Medicine, 1-15.
---