The Infant Development and the Environment Study (TIDES)
The Infant Development and the Environment Study (TIDES) is a collaborative study across multiple sites, including the University of California, San Francisco, the University of Washington, the University of Minnesota, and the University of Rochester, with coordination by the Mount Sinai School of Medicine.  TIDES is a study about how everyday chemicals in food, cosmetics, and household products may affect children's health and development.  
What's new in TIDES?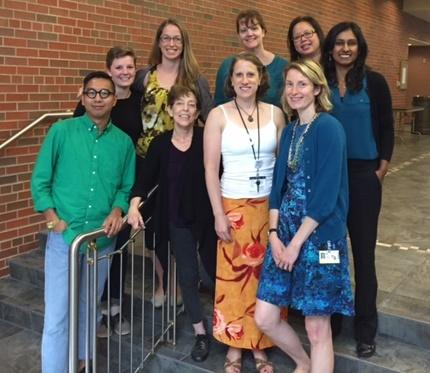 In the beginning of TIDES, we enrolled almost 800 moms across all sites (UCSF, UMN, UCR, and UW). Now, more than six years later, our findings have led to a number of important results.
Our earliest work suggests that prenatal exposure to common chemicals in our diet and homes –specifically phthalates, which make plastics soft and flexible—may affect the development of the reproductive tract of boys but not that of girls. These results were affected by the amount of stress that the mom reported during pregnancy. We also found that women's attitudes about phthalates and other environmental chemicals vary widely and can influence their consumer choices and the amount of these chemicals to which they are exposed. Because of the success of TIDES I and the importance of these and other findings, we were awarded with additional funding from the National Institutes of Health to continue the work of TIDES I into TIDES II. This funding allowed us to continue following TIDES children and see how early exposures shape development of the preschool years, thus extending our knowledge beyond pregnancy and to learn about the potential longitudinal effect's phthalate exposure has on young children.
TIDES Follow-Up Study: TIDES II
In TIDES II, we conducted follow up visits with our participants at age 4 and age 6, with an emphasis on behavioral outcomes of TIDES children, anthropomorphic measurements, and maternal attitudes towards parenting. The age 4 visit consisted of: online and in-person questionnaires completed by the TIDES mother, height/weight/skinfold/blood pressure/finger length, and urine collection with the TIDES child. The age 6 visit was similar, however we excluded finger length with child and added Pulse Wave Velocity (a non-invasive test to measure speed blood flow through the arteries), 2 saliva samples, and cognitive testing with both mom and child.
Through our continued NIH funding, we are now collaborating with a larger, national study of families called ECHO PATHWAYS. ECHO stands for the Environmental Influences on Child Outcomes Study. ECHO will examine the relationship between environmental exposures during pre-conception and prenatal life in relation to four main outcomes: perinatal outcomes, neurodevelopment, airway health, and obesity. We are collaborating with two centers within the ECHO project: PATHWAYS, based at the University of Washington, Seattle, and NYU-ECHO, based at NYU School of Medicine in New York City. This ground-breaking study may help us better understand why children develop conditions such as asthma, obesity, and learning disabilities. Under the umbrella of ECHO PATHWAYS, we are part of a large consortium of similar studies, with over 3,000 families living across the United States.
Next Steps
Our upcoming visits include a remote age 7 questionnaire-only "visit", and in-person visits at age -8, -9, and -10. Some new additions in these visits include Spirometry (a lung-function test), blood samples, hair samples, and questionnaires for the child to fill out. If your contact information or address has changed, please contact our study coordinator at [email protected].
We look forward to continuing this innovative work with all our TIDES families and want to thank them for their valuable support.
For more information, please check out the sites below.
ECHO-PATHWAYS site: https://deohs.washington.edu/echo/
Background on ECHO: https://www.nih.gov/research-training/environmental-influences-child-hea...
Who We Are
Dr. Shanna Swan with the Ichan School of Medicine at Mount Sinai in New York is the Principal Investigator of the TIDES study. She has extensive experience working in the field of epidemiology with a specific focus on phthalates and how they influence fetal growth and development.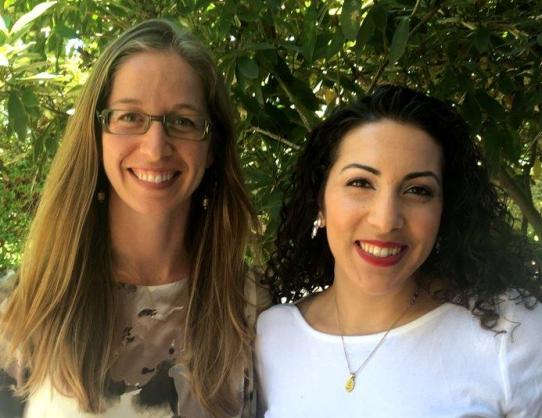 Nicki Bush, PhD
Principal Investigator
Dr. Bush has taken over as the new Principal Investigator for the TIDES site in San Francisco and looks forward to meeting our continuing participants. Dr. Bush comes to the TIDES study as a licensed Child Clinical Psychologist, with research interests in prenatal programming and how early life experiences can influence developmental trajectories over time, with particular emphases on socioeconomic and parental factors.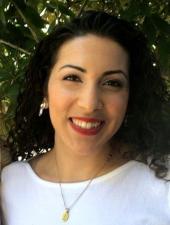 Alana Cordeiro, MPH
Study Coordinator
Alana graduated with a B.A. in Psychology from San Jose State University and a M.P.H. in Community Health & Prevention, with a focus on Maternal and Child Health from Drexel University in Philadelphia. She is passionate about improving health outcomes, reducing health disparities, and learning about how environment and stress affect health. Alana enjoys spending time with her family, traveling, watching funny movies, and being active.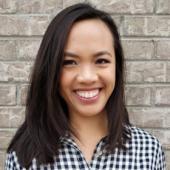 Amanda Noroña-Zhou, PhD
Site Psychologist and Research Scientist
Dr. Noroña-Zhou completed her Ph.D. in Clinical Psychology from UCLA and her clinical internship at Children's Hospital Colorado. She joins the TIDES team as a Licensed Clinical Psychologist and researcher. Her research interests include prenatal and intergenerational influences on child and family wellbeing and the role that community-level factors can play in buffering families from stress. Clinically, Dr. Noroña-Zhou is passionate about providing support to parents managing tricky child behaviors, from infancy through young adulthood.

Zainab Ghadialy, BA
Assistant Clinical Research Coordinator
Zainab graduated from University of California, Santa Cruz in 2020 with a Bachelor's Degree in Psychology. She has assisted in research in the Early Social Interaction Lab at UC Santa Cruz by coding video and interview data for the Youth and Religion project. At TIDES, she will assist in Age 8 Visits, collecting bio-specimen and conducting cognitive assessments. She is interested in learning about child development and plans to attend graduate school to pursue a career working with children. Outside of the lab, Zainab loves painting, playing guitar, spending time with her friends, and baking.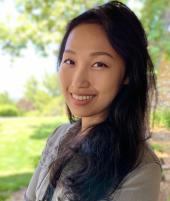 Beomyun (Victoria) Han, BA
Assistant Clinical Research Coordinator
Beomyun (Victoria) graduated from University of California, Berkeley in 2017 with a Bachelor's Degree in Psychology. She has assisted in research in the ReADI Lab for addiction interventions at UCSF under Dr. Danielle Ramo, as well as the Relationships and Social Cognition Lab at UC Berkeley under Dr. Ozlem Ayduk. In her time with TIDES, she has assisted in Age 6 Visits with bio-specimen collection and cognitive assessments. In the future, Victoria would like to pursue a doctorate degree in Clinical Psychology and work with children and adolescents. In her free time, Victoria enjoys watching films and exploring the Bay Area with her friends.
---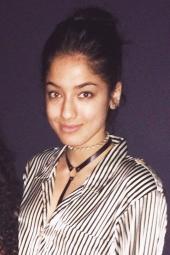 Simar Singh, BA
F
ormer Research Assistant
Simar graduated from Univ. of California, Berkeley, with a double major in Integrative Biology and Psychology in Summer 2016. She is currently pursuing a PhD in Clinical Psychology at Drexel University. She has carried out research at the Dahl Lab at UCB, studying risk taking behavior in adolescent females, and has also spent more than a year as an undergraduate researcher at UCSF's Skull Base and Cerebrovascular Lab. She volunteers her time as a rape crisis counselor with San Francisco Women Against Rape (SFWAR). In her free time, she is a freelance artist who strongly believes in the 'lost-art' of hand crafted pieces
---
Publications​
Day, D. B., Collett, B. R., Barrett, E. S., Bush, N.R., Swan, S. H., Nguyen, R. H., Szpiro, A.A. and Sathyanarayana, S. (2021). Phthalate mixtures in pregnancy, autistic traits, and adverse childhood behavioral outcomes. Environment International, 147, 106330. link
Melough, M. M., Murphy, L. E., Graff, J. C., Derefinko, K. J., LeWinn, K. Z., Bush, N.R., Enquobahrie, D.A., Loftus, C.T., Kocak, M., Sathyanarayana, S. and Tylavsky, F.A. (2021). Maternal Plasma 25-Hydroxyvitamin D during Gestation Is Positively Associated with Neurocognitive Development in Offspring at Age 4–6 Years. The Journal of Nutrition, 151(1), 132-139. link
Sley, E. G., Rosen, E. M., van 't Erve, T. J., Sathyanarayana, S., Barrett, E. S., Nguyen, R. H., Bush, N.R., Milne, G.L., Swan, S.H. and Ferguson, K.K. (2020). Omega-3 fatty acid supplement use and oxidative stress levels in pregnancy. PloS one, 15(10), e0240244. link
Shaffer, R. M., Ferguson, K. K., Sheppard, L., James-Todd, T., Butts, S., Chandrasekaran, S., Swan, S. H., Barrett, E. S., Nguyen, R., Bush, N., McElrath, T. F., Sathyanarayana, S., & TIDES Study team. (2019). Maternal urinary phthalate metabolites in relation to gestational diabetes and glucose intolerance during pregnancy. Environment International, 123, 588–596. https://doi.org/10.1016/j.envint.2018.12.021 link
Barrett, E. S., Mbowe, O., Thurston, S. W., Butts, S., Wang, C., Nguyen, R., Bush, N., Redmon, J. B., Sheshu, S., Swan, S. H., & Sathyanarayana, S. (2019). Predictors of Steroid Hormone Concentrations in Early Pregnancy: Results from a Multi-Center Cohort. Maternal and Child Health Journal, 23(3), 397–407. https://doi.org/10.1007/s10995-018-02705-0 link
van T Erve, T. J., Rosen, E. M., Barrett, E. S., Nguyen, R. H. N., Sathyanarayana, S., Milne, G. L., Calafat, A.M., Swan, S.H., & Ferguson, K. K. (2019). Phthalates and Phthalate Alternatives Have Diverse Associations with Oxidative Stress and Inflammation in Pregnant Women. Environmental Science & Technology, 53(6), 3258–3267. https://doi.org/10.1021/acs.est.8b05729 link
Barrett, E. S., Hoeger, K. M., Sathyanarayana, S., Abbott, D. H., Redmon, J. B., Nguyen, R. H. N., & Swan, S. H. (2018). Anogenital distance in newborn daughters of women with polycystic ovary syndrome indicates fetal testosterone exposure. Journal of Developmental Origins of Health and Disease, 9(3), 307–314. https://doi.org/10.1017/S2040174417001118 link
Bornehag, C.G., Lindh, C., Reichenberg, A., Wikström, S., Unenge Hallerback, M. U., Evans, S. F., Sathyarayana, S., Barrett, E.S., Ngyuen, R.H.N., Bush, N.R., & Swan, S.H. (2018). Association of Prenatal Phthalate Exposure With Language Development in Early Childhood. JAMA Pediatrics, 172(12), 1169–1176. https://doi.org/10.1001/jamapediatrics.2018.3115 link
Eick, S., Barrett, E., van 't Erve, T., Nguyen, R., Bush, N., Milne, G., Swan, S., & Ferguson, K. (2018). Association Between Maternal Psychological Stress and Oxidative Stress During Pregnancy. Pediatric and Perinatal Epidemiology, 32, 318-326. doi.org/10.1111/ppe.12465
Sathyanarayana, S., Grady, R., Barrett, E., Redmon, B., Bartold, J., Nguyen, R., Bush, N., & Swan, S. (2016). First trimester phthalate exposure and newborn male genital anomalies. Environmental Research, 151, 777-782. doi: 10.1016/j.envres.2016.07.043.
Barrett ES, Parlett LE, Sathyanarayana S, Redmon JB, Nguyen RH, Swan SH. Prenatal Stress as a Modifier of Associations between Phthalate Exposure and Reproductive Development: results from a Multicentre Pregnancy Cohort Study. Paediatric Perinatal Epidemiology. 2015 Nov 17. doi: 10.1111/ppe.12264. PMID: 26576028
Adibi JJ, Lee MK, Naimi AI, Barrett E, Nguyen RH, Sathyanarayana S, Zhao Y, Thiet MP, Redmon JB, Swan SH. Human Chorionic Gonadotropin Partially Mediates Phthalate Association With Male and Female Anogenital Distance.J Clin Endocrinol Metab. 2015 Sep;100(9):E1216-24. doi: 10.1210/jc.2015-2370. PMID: 26200238
Swan SH, Sathyanarayana S, Barrett ES, Janssen S, Liu F, Nguyen RH, Redmon JB; TIDES Study Team. First trimester phthalate exposure and anogenital distance in newborns.Hum Reprod. 2015 Apr;30(4):963-72. doi: 10.1093/humrep/deu363. PMID: 25697839
Alur S, Wang H, Hoeger K, Swan SH, Sathyanarayana S, Redmon BJ, Nguyen R, Barrett ES. Urinary phthalate metabolite concentrations in relation to history of infertility and use of assisted reproductive technology. Fertil Steril. 2015 Nov;104(5):1227-35. doi: 10.1016/j.fertnstert.2015.07.1150. PMID: 26275821
Sathyanarayana S, Grady R, Redmon JB, Ivicek K, Barrett E, Janssen S, Nguyen RHN, and Swan SH and the TIDES Study Team. Anogenital Distance and Penile Width Measurements in the Infant Development and the Environment Study (TIDES): Methods and Predictors. JPurol Online publication: 29-MAR-2015 doi: 10.1016/j.jpurol.2014.11.018
Serrano SE, Seixas NS, Karr CJ, Swan SH, Sathyanarayana S. Dietary Phthalate Exposure in Pregnant Women and the Impact of Consumer Practices. Int J Environ Res Public Health, 2014. 11(6): p. 6193-6215.
Barrett ES, Sathyanarayana S, Janssen S, Redmon JB, Nguyen RH, Kobrosly R, Swan SH, and the TIDES Study Team. Environmental health attitudes and behaviors: findings from a large pregnancy cohort study. Eur J Obstet Gynecol Reprod Biol. 2014, 176:119-25.
Contact Us:
TIDES Study at UCSF
3333 California Street Suite 465
San Francisco, CA 94118
Phone: (628) 234 - 4194