The Infant Development and the Environment Study (TIDES)
The Infant Development and the Environment Study (TIDES) is a collaborative study across multiple sites, including the University of California, San Francisco, the University of Washington, the University of Minnesota, and the University of Rochester, with coordination by the Mount Sinai School of Medicine.  TIDES is a study about how everyday chemicals in food, cosmetics, and household products may affect children's health and development.  
What's new in TIDES?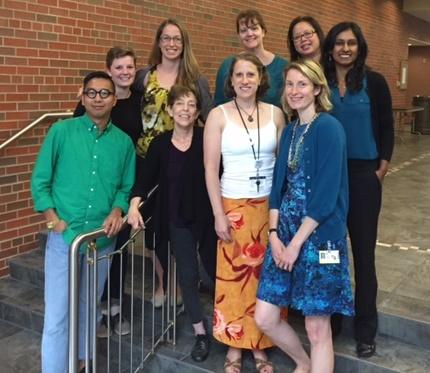 A lot has happened in TIDES in the two last years. The first five years of our study in which we enrolled almost 800 moms and their babies has led to a number of important results. Our work suggests that prenatal exposure to common chemicals in our diet and homes –phthalates, which make plastics soft and flexible—may affect the reproductive tract development of boys but not that of girls. These results were affected by the amount of stress that the mom reported during pregnancy. We also found that a women's attitudes about phthalates and other environmental chemicals vary widely and can influence their consumer choices and the amount of these chemicals to which they are exposed. Because of the success of our study and the importance of these and other findings the National Institutes of Health has funded the continuation of TIDES which will allow us to continue to follow TIDES children and see how early exposures shape development in the preschool years.
Most recently, TIDES was granted renewed funding by the National Institutes of Health (NIH) and will be conducting follow up visits with our participants at age 4.5 and age 6, with an emphasis on behavioral outcomes of TIDES children, anthropomorphic measurements, and maternal attitudes towards parenting.
For more information, please visit our coordinating site website at http://tceee.icahn.mssm.edu/research/tides
TIDES Follow-Up Study: TIDES II
We are very excited to begin work on our newly funded continuation of TIDES, referred to as TIDES II. This phase will allow us to continue data collection and visits with our original TIDES participants.  We are excited for the continuation into TIDES II  because we have the opportunity to extend our knowledge beyond pregnancy and learn about the potential longitudinal effects phthalate exposure on young children.
We hope that you will continue to be part of this important and innovative study!
Participation in TIDES II:
Participation in TIDES II will consist of:
an online questionnaire to be completed prior to the clinic visit by the TIDES mother
a few additional surveys for completion at the in-person clinic visit
Height, weight, skinfolds, blood pressure, finger length and collection of a urine specimen from your TIDES child
two clinic visits for each participating family over the course of 3 years; we project to schedule visits when your TIDES child is 4.5 years and 6 years of age.
Next Steps
If you agreed to be contacted for further participation, Alana Cordeiro, the TIDES II study coordinator, will contact you via email and/or phone to determine your interest in participating in TIDES II. Should you agree to participate, we will schedule you and your child for your first clinic visit. We very much look forward to being in contact with you again!
Who We Are
Dr. Shanna Swan with the Ichan School of Medicine at Mount Sinai in New York is the Principal Investigator of the TIDES study. She has extensive experience working in the field of epidemiology with a specific focus on phthalates and how they influence fetal growth and development.
Dr. Nicki Bush has taken over as the new Principal Investigator for the TIDES site in San Francisco and looks forward to meeting our continuing participants. Dr. Bush comes to the TIDES study as a licensed Child Clinical Psychologist, with research interests in prenatal programming and how early life experiences can influence developmental trajectories over time, with particular emphases on socioeconomic and parental factors.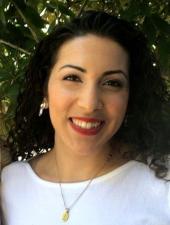 Alana Cordeiro graduated with a B.A. in Psychology from San Jose State University and a M.P.H. in Community Health & Prevention, with a focus on Maternal and Child Health from Drexel University in Philadelphia. She is passionate about improving health outcomes for minority and disadvantaged populations, reducing health disparities, and learning about how environment and stress affect health. Alana enjoys spending time with her family, traveling, watching funny movies, and being active.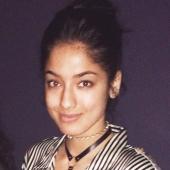 Simar Singh graduated from Univ. of California, Berkeley, with a double major in Integrative Biology and Psychology in Summer 2016. She intends to pursue a PhD in Clinical Psychology. She has carried out research at the Dahl Lab at UCB, studying risk taking behavior in adolescent females, and has also spent more than a year as an undergraduate researcher at UCSF's Skull Base and Cerebrovascular Lab. She volunteers her time as a rape crisis counselor with San Francisco Women Against Rape (SFWAR). In her free time, she is a freelance artist who strongly believes in the 'lost-art' of hand crafted pieces
Publications
Barrett ES, Parlett LE, Sathyanarayana S, Redmon JB, Nguyen RH, Swan SH. Prenatal Stress as a Modifier of Associations between Phthalate Exposure and Reproductive Development: results from a Multicentre Pregnancy Cohort Study.Paediatr Perinat Epidemiol. 2015 Nov 17. doi: 10.1111/ppe.12264. PMID: 26576028
Adibi JJ, Lee MK, Naimi AI, Barrett E, Nguyen RH, Sathyanarayana S, Zhao Y, Thiet MP, Redmon JB, Swan SH. Human Chorionic Gonadotropin Partially Mediates Phthalate Association With Male and Female Anogenital Distance.J Clin Endocrinol Metab. 2015 Sep;100(9):E1216-24. doi: 10.1210/jc.2015-2370. PMID: 26200238
Swan SH, Sathyanarayana S, Barrett ES, Janssen S, Liu F, Nguyen RH, Redmon JB; TIDES Study Team. First trimester phthalate exposure and anogenital distance in newborns.Hum Reprod. 2015 Apr;30(4):963-72. doi: 10.1093/humrep/deu363. PMID: 25697839
Alur S, Wang H, Hoeger K, Swan SH, Sathyanarayana S, Redmon BJ, Nguyen R, Barrett ES. Urinary phthalate metabolite concentrations in relation to history of infertility and use of assisted reproductive technology. Fertil Steril. 2015 Nov;104(5):1227-35. doi: 10.1016/j.fertnstert.2015.07.1150. PMID: 26275821
Sathyanarayana S, Grady R, Redmon JB, Ivicek K, Barrett E, Janssen S, Nguyen RHN, and Swan SH and the TIDES Study Team. Anogenital Distance and Penile Width Measurements in the Infant Development and the Environment Study (TIDES): Methods and Predictors. JPurol Online publication: 29-MAR-2015 DOI information: 10.1016/j.jpurol.2014.11.018
Serrano SE, Seixas NS, Karr CJ, Swan SH, Sathyanarayana S. Dietary Phthalate Exposure in Pregnant Women and the Impact of Consumer Practices. Int J Environ Res Public Health, 2014. 11(6): p. 6193-6215.
Barrett ES, Sathyanarayana S, Janssen S, Redmon JB, Nguyen RH, Kobrosly R, Swan SH, and the TIDES Study Team. Environmental health attitudes and behaviors: findings from a large pregnancy cohort study. Eur J Obstet Gynecol Reprod Biol. 2014, 176:119-25.
Contact Us:
TIDES Study at UCSF
3333 California Street Suite 465
San Francisco, CA 94118
Phone: (628) 234 - 4194